I have been working on felt projects lately.
Felt mojo is definitely back, hehehe.
I haven't done any felt projects anymore, after the lens scrunchies. But as I was tidying up my stash, the colors of felt was so flashy, its hard not to notice. So I then browsed my "Anything Felt" Board in Pinterest, searching for a simple project for a start.
By the way, you can follow all my Boards in Pinterest here:
Since Mother's Day is coming, this Sunday, May 13, I thought that I would just make some gifts for my Mama and all my mommy relatives and friends. Making these did not only make me contented (which I usually feel after I am done with a project), it will also make other Mommies happy as well.
And so I made Felt Rose Barettes ---- 16 pieces of them.
Thanks to www.purlbee.com for the clear tutorial and free pattern!!!
Sorry but I cannot give you the link to this site. As of this moment, I can't open her site.
Don't know the reason why :(
For the meantime see her beautiful work here: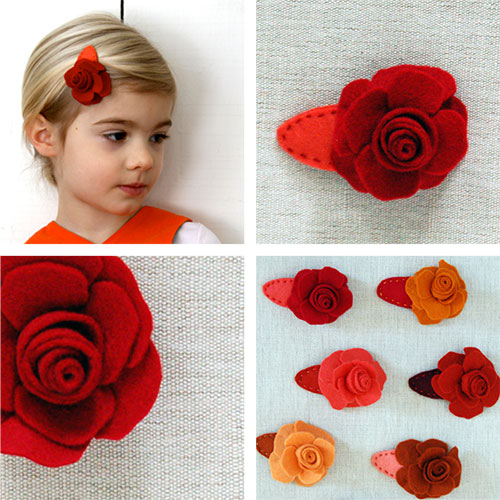 or
and here's my version
Happy Felt Sewing!!!